Synergy Sports & Orthopedic Physical Therapy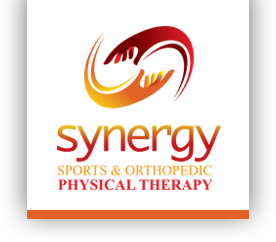 365 Lancaster Avenue, Suite 4, Malvern, PA 19355
Jeff Chiappa PT, DPT, MS is the owner of Synergy Sports & Orthopedic Physical Therapy. Jeff has been an outpatient orthopedic physical therapist for 19 years. Synergy has been in business for 3 years and has enjoyed amazing growth. Jeff specializes in outpatient orthopedics and sports medicine and has a direct access license from the state of Pennsylvania that allows him to treat clients without a physician referral.
Jeff grew up in Malvern, attended Great Valley High School and went to Dickinson College where he obtained a Bachelor's in Science in Biology. After graduation from Dickinson, Jeff lived in Jackson Hole Wyoming where he first discovered physical therapy when he took his roommate to PT for an ACL injury. Jeff then moved back to the region and graduated from Widener University Institute for Physical Therapy with a Master's of Science in Physical Therapy. Jeff then began his career in orthopedic working for a large orthopedic group, where he eventually became the director of rehab for four offices. Along the way, he obtained his Doctorate in Physical Therapy from Temple University in 2010.
Jeff and his wife are both physical therapists who met working at Bryn Mawr Rehab. They have three children and live in Downingtown.
Schedule Your
Appointment!
365 Lancaster Avenue Suite 4 Malvern, PA 19355