Synergy Sports & Orthopedic Physical Therapy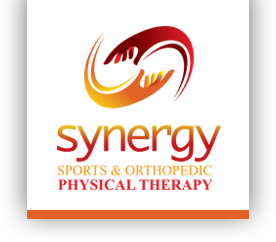 365 Lancaster Avenue, Suite 4, Malvern, PA 19355
About Synergy
Physical Therapy Clinic Chester County PA
Synergy Sports and Orthopedic Physical Therapy is a Physical Therapy Clinic providing rehabilitation and recovery services to residents of Chester County, PA. We are unique in that we provide personable, one-on-one attention and a friendly atmosphere to help make the rehabilitation process from your injury as comfortable as possible.
Independently owned and operated by leading Physical Therapist and Sports Injury Specialist Jeff Chiappa (PT, DPT, MS), Synergy is located in a 2000 square foot state of the art facility in Malvern, PA. From hand, back and ACL therapy to gait and running analysis, synergy provides a full range of rehab and recovery services for men and woman of all ages, including children and senior citizens.
Our Mission
Synergy Sports & Orthopedic Physical Therapy seeks to empower our clients with the knowledge and tools that are required to attain their greatest individual functional goals. In order to attain their goals, we vow to provide the highest caliber therapists, facilities, equipment, atmosphere and resources. We are certain that our clients will be able to delineate our services from others via our optimum care, compassion and dedication.
Schedule Your
Appointment!
365 Lancaster Avenue Suite 4 Malvern, PA 19355