Synergy Sports & Orthopedic Physical Therapy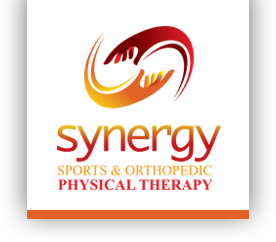 365 Lancaster Avenue, Suite 4, Malvern, Pa 19355
Our Services
Physical Therapy Services in Chester County PA
Whether you have an injury caused from sports, a car accident or an accident at work, Synergy offers a full range of physical therapy and sports rehabilitation services to help you recover and get back to living your life the way you did pre-injury. With 15 years of experience, you can trust the physical therapists at Synergy Sports and Orthopedic Physical Therapy to help you get back the quality of life you deserve.
Physical Therapy
Synergy's highly trained physical and sports therapists utilize manual therapy techniques and evidence based treatments in order to develop an optimal plan for you. Our individualized plans will give you the edge in your recovery and rehabilitation process.
Work Health
Our team of physical therapists provide solutions that provide a comprehensive program that focuses on preventing injuries in the workplace, physical therapy and rehabilitation of injured workers and returning back to work.
Sports Medicine Physical Therapy
We know that not all sports are the same – and likewise, not every athlete is the same. Our experienced sports therapists take pride in their extensive knowledge of individual sports and the physical requirements needed to play each sport or athletic activity at the highest level.
ACL Injury Prevention & Enhancement Program
ACL injuries and other lower extremity can not only be predicted, but they may also be prevented. With out program we analyze adolescent athletes's movement and strength via 2D video analysis to determine if there is a risk of injury. If the athlete is at risk, our neuromuscular re-education program over 4-6 weeks trains the athlete to move and perform in a manner that does not lead to risk of injury. Athletes that enroll in our program have been shown to decrease their risk of injury 34-74%.
Our Other Services
Sports Medicine rehabilitation
Orthopedic Injury rehabilitation
Post fracture rehabilitation
Gait Analysis
Running Analysis

Preoperative rehabilitation
Postoperative rehabilitation
Spine rehabilitation
Worker's Compensation Injuries
Work Hardening
Motor Vehicle Injuries

ACL Prehab
Balance & Proprioception training
Neurological rehabilitation
Hand and Upper extremity rehabilitation
Graston Technique and Kinesiotaping
Schedule Your
Appointment!
365 Lancaster Avenue Suite 4 Malvern, Pa 19355