Synergy Sports & Orthopedic Physical Therapy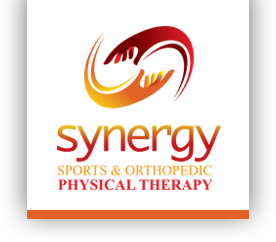 365 Lancaster Avenue, Suite 4, Malvern, PA 19355
About Jeff Chiappa
Physical Therapist Chester County PA
Physical Therapist and Sports Injury Specialist Jeff Chiappa (PT, DPT, MS) is confident that his extensive knowledge base and manual skills will drive Synergy Sports & Orthopedic Physical Therapy to become a keystone in the private practice physical therapy community.  Synergy is a direct extension of Jeff's dedication and commitment to become an integral health care provider in the community.  Jeff relishes the fact that he is able to provide an atmosphere and rehabilitation facilities that are conducive towards a collective rehab experience for clients that range from adolescents to geriatrics.  Come in or correspond with our office.  You will see that we value you as a client and would like to make you part of our community! If you have any questions about your injury and the treatment that you will receive, please contact us and you will be comforted in the fact that you have a partner in the community that you can trust.
Prior to opening Synergy's 2000 square foot, state of the art physical therapy clinic in Malvern, Jeff directed the rehabilitation services for the largest orthopedic group in Chester County PA. Additionally, he has also provided the services for an orthopedic and sports medicine group that had specialists in spine, shoulder, elbow, wrist, hand, hip, knee, ankle and foot surgery and treatment.
Jeff grew up in Malvern and graduated from Great Valley High School in 1988. Jeff attended Dickinson College in Carlisle, Pa and graduated with a Bachelor's of Science in Biology in 1992. Upon graduation from Dickinson College, Jeff moved to Jackson Hole, Wyoming and first discovered his interest in becoming a physical therapist after his roommate had her ACL reconstructed. In Jackson, Jeff nurtured his love for skiing, mountain biking and sport activity, but he also determined that his course in life was to become a rehabilitation specialist.
Jeff started his career in physical therapy as an aide at Bryn Mawr Rehab, where he worked for a year prior to attending graduate school. Jeff attended Widener Institute for Physical Therapy in Chester, Pa and graduated with honors with a Master's of Science in Physical Therapy in 1998. At Widener, Jeff studied sports medicine and orthopedics as his specialty.
Jeff began his career as a physical therapist with the orthopedic group Ruggiero and Associates in 1998 as a staff therapist in Malvern. Quickly his roles and responsibilities grew to clinic manager in Malvern as the orthopedic practice grew to become Ruggiero, Ruggiero, Mazur & Odgers. Jeff later became manager of both of the orthopedic physical therapy sites in Malvern and Exton shortly in to his tenure. During his tenure in 2008, he graduated with honors from Temple University with his Doctorate in Physical Therapy. Jeff's role later developed into Director of Rehab services of Pennsylvania Orthopedic Center with locations in Malvern, Exton, Collegeville and Phoenixville.
Schedule Your
Appointment!
365 Lancaster Avenue Suite 4 Malvern, PA 19355