Synergy Sports & Orthopedic Physical Therapy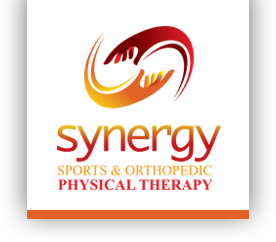 365 Lancaster Avenue, Suite 4, Malvern, PA 19355
"I think that Jeff Chiappa has been an excellent physical therapist, guiding my recovery using physical therapy from a very painful knee to near perfect health in just two months. When I began the therapy, I was not able to walk up stairs nor to do any of ballroom dance steps, simply because of the pain. Jeff started me out slowly and carefully, adding new exercises only as my knee strengthened and healed. He prescribed a home exercise routine to compliment the physical therapy that I did under his supervision. Slowly, my knee strengthened and actions such as climbing stairs that were too painful to do in the past, became non-issues. Today, I can take long walks, climb multiple floors of steps, ballroom dance and do virtually any activity that depends on my knees, all with no pain. For this, I thank Jeff and the physical therapy routine that he implemented and oversaw with me.
Best Regards,
Jose"
"I had a total hip replacement surgery on October 28, 2013 and exactly one week after I was released from the hospital I rolled into Synergy on my walker to begin my rehab with Jeff.Linda greeted me with a warm smile…I must say I was nervous as I really had no idea what to expect.
The last thing I expected was that PT would be such a pleasant experience!!! The environment is very positive and there is great comradeship with fellow rehabbers. All of this helps one to work had at getting better. With Jeff's guidance and encouragement I got stronger with each visit.
I would encourage people in need of rehab to go and see Jeff. He helped me through my recovery and launched me back into post surgery life stronger and with the tools to continue to improve on my own.
Thank you Jeff. I wish you continued success.
Sincerely,
Marg"
"I would highly recommend Jeff to anyone who needs physical therapy. I went to Synergy for a minor running injury but I watched him work with other patients who were recovering from hip replacements, knee replacements, shoulder surgeries and various sports or work-related injuries. He is extremely knowledgeable and provides personalized care with compassion, professionalism and necessary doses of humor! After six weeks with Jeff, I was back to running again. I could not be happier with my experience!
Heather"
"If you need any physical therapy, Jeff at Synergy will take great care of you. Jeff's a good guy who's friendly and knows what he's doing. His office is convenient on rt 30, spacious and clean. Synergy also has convenient hours and Jeff worked with my schedule to fit me in when I needed it. More importantly, he's taken good care of me before and after surgery. Jeff helped me get back up to speed and back on the track. If I need any additional PT, Synergy is the place I'll go.
Brian"
"If you are looking for a Physical Therapist go see Jeff. He is very good at what he does. He has a great sense of humor which is needed to get thru PT.
Lisa"
"Jeff did a fantastic job guiding me through shoulder surgery rehab! His knowledge and experience are certainly assets for Synergy, but the environment he cultivates had me looking forward to each session. I always seemed to be ahead of schedule,too.
Highly recommended!
Craig"
Schedule Your
Appointment!
365 Lancaster Avenue Suite 4 Malvern, PA 19355